With our PMS, each hotelier can create new departments whenever he wants and needs them, in an easy and fast way:
First, you must enter "Settings", located on the left side menu of the screen. Then, click on "Departments", and "Add a new department".
There you will see a tab where you need to fill in all the required information: Code, description, VAT percentage and tourist VAT.
Once you have completed all the data, click on "Add" and this new unit will automatically appear in your list.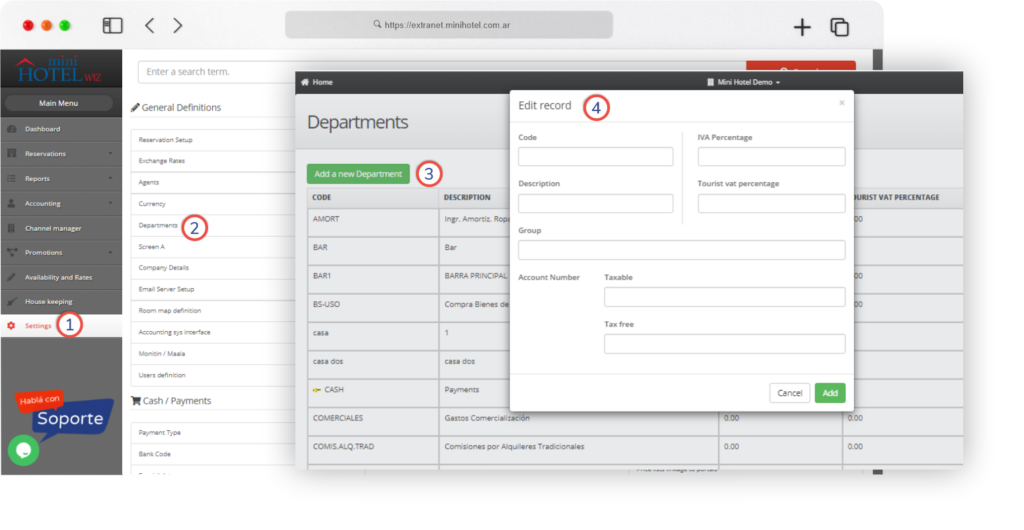 To watch a video about adding a new department: click here.