To charge a credit or payment, it is necessary to enter the Calendar located on the left side menu of the Home Page.
Once there, enter the guest's sheet and click on the "Guest Account" button. In this section, click on "+ Payment" and fill in the payment details: type of payment, currency, amount and additional information.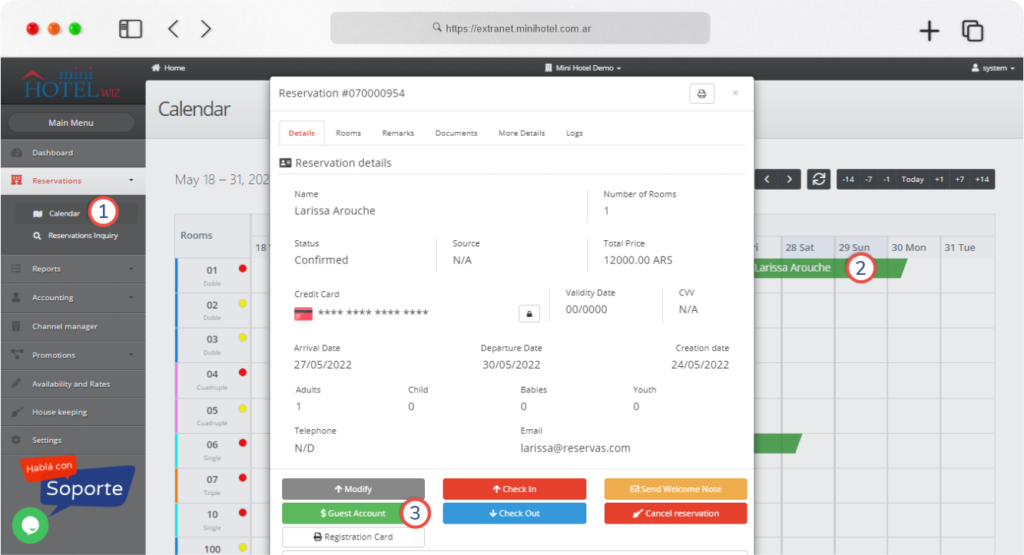 Once completed, click on save and that's it!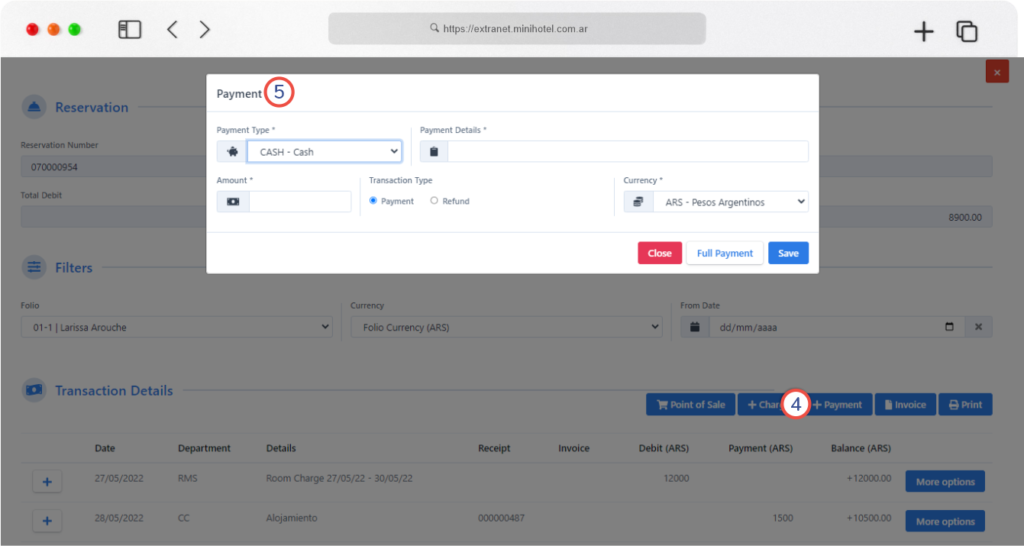 To watch a video on how to charge an extra person: click here.